I'm a proud Gunaikurnai and Monero Ngarigo woman. I've been fortunate enough to grow up and currently work on my grandparents' Country.

I'm the youngest [child] and only daughter of a family of six and an auntie to an adorable 10-year-old nephew. We have a handsome 13-year-old Jack Russell. We've always been 'dog people', ever since I can remember, and even before I was born from all the photos I've seen.

In 2008, as a Year 10 high school student, I was asked if I'd be interested in studying language by my aunty, who was working with VACL (Victorian Aboriginal Corporation for Languages) at the time.

It was a VCE subject and I didn't think I could take it on, so I waited until the year after to do the VCE Indigenous Languages of Victoria. I think I was a bit of a guinea pig. My Aunty Lyn was my teacher and I would travel with Mum into her work at GippsTAFE Morwell to learn the local Gunaikurnai language as the program was run out of the Koorie Unit.

I've always found Indigenous languages important, particularly ours, given that our old people weren't allowed to speak it. Having this opportunity was a great privilege and to be taught by my aunties is very special.



For more information click here......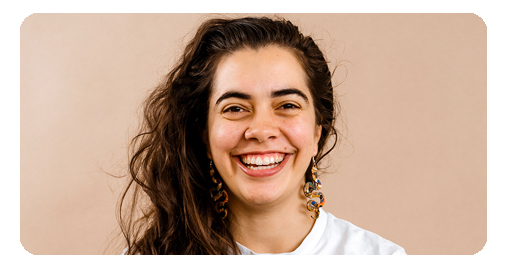 Activity
Listen to the full story by clicking the source link.
Page Counter
26 visitors this month.