'The river owns me. I don't own the river.' ✊🏽👏🏽

Marlikka Perdrisat is a staunch Nyikina Warrwa and Wangkumara Barkindji woman fighting to protect her Country and the Mardoowarra.

Join host Lille Madden, Arrente, Bundjalung, Kalkadoon conservation activist, as she yarns to Marlikka about the mighty being, the Mardoowarra River, and understanding the respect that Country deserves.

Healing Country shares the grassroots initiatives, actions and change that young people are creating for their communities, culture, and Country.For more ABC Indigenous:



For more information click here......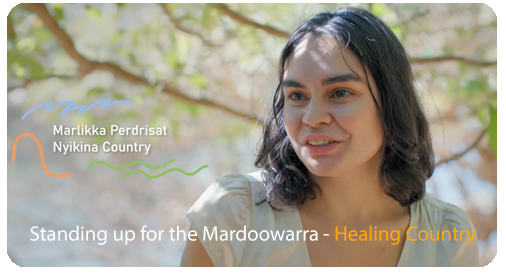 Activity
Watch the Video by clicking play.
Page Counter
41 visitors this month.