Pertame Country is 100km south of Mparntwe (Alice Springs) and is considered a critically endangered language with less than 20 fluent speakers.

18-year-old Shania Armstrong is an incredible young Pertame Traditional Owner and an apprentice at the Pertame Language School.

Learning the endangered language from her great grandmother, Shania is already teaching and passing it on to Pertame people of all generations within her community, ensuring it forever remains healthy and strong!

Join host Lille Madden, Arrente, Bundjalung, Kalkadoon conservation activist, as she yarns to Shania about Pertame and her drive for Healing Country through language.



For more information click here......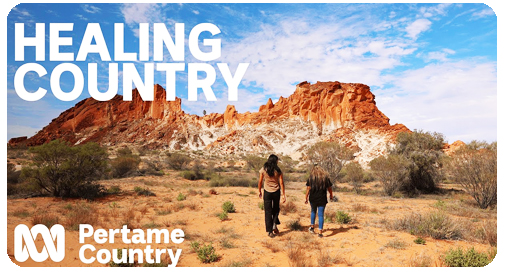 Activity
Watch the short video by clicking play.

Reflect - How are we called to share our traditional language, story and wisdom?
Page Counter
43 visitors this month.