Tasmanian Aboriginal of the year, Rulla Kelly-Mansell is a proud Tulampanga Pakana man, State League footballer and the director of Make Runs Maxi, a charity that promotes positive mental health.

Rulla takes us on his journey back home to Tasmania, telling his story about how his cultural connection to country helped him to overcome mental health challenges.

Returning home and visiting the wildlife sanctuary where he grew up has been key to maintaining his mental health, having struggled with depression, anxiety and attempted suicide.



For more information click here......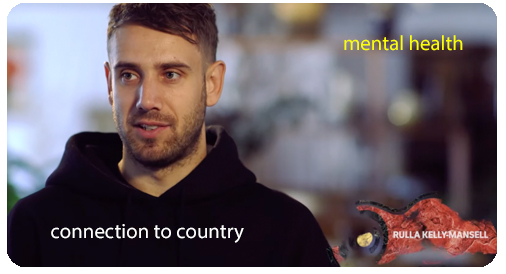 Activity
How can we connect more to country?

How can we connect more to the land?
Page Counter
35 visitors this month.