Today our mission must radically change. That mission is traumatic, ongoing, and accelerating. In less than 200 years. Just a blink in geological time we humans have burnt so much coal, gas and oil, and destroyed so many forests, that our planets climate has become unstable. Sea levels are rising, oceans are heating, acidifying, and filling with plastic. Large populations of animals have vanished, and many species are going extinct. People world wide are struggling with extreme heat waves, droughts, floods and storms. Countless people are going hungry and being forcibly displaced because of climate shocks.

We live in an unprecedented time in human history. A time when God's creation is groaning in distress and the web of life is unraveling. What does this mean for the church's mission?

Most of our churches have NOT responded to this emergency.





For more information click here......


Conversation
Add to Conversation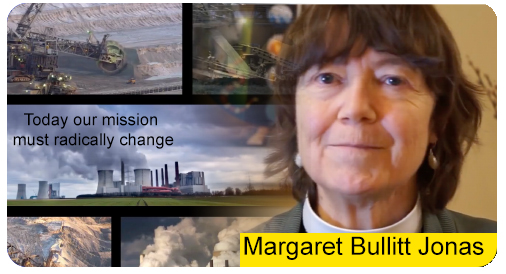 <! ----------->

Rating for September


| | | | | |
| --- | --- | --- | --- | --- |
| | 0 | | | 0 |
Please click to rate 'thumbs up' or 'thumbs down'...
Activity
Watch the video by clicking play.

Click the RED thumbs up above.

Share this page by clicking the SOCIAL media icon below.
(Print Page)
Page Counter
29 visitors this month.