In 'An Indigenous Voice to Parliament: Considering a Constitutional Bridge,' Frank Brennan offers an urgent and multifarious contribution to the national debate on Indigenous constitutional recognition in Australia. As a Jesuit with a long history of advocating for Indigenous Australians, Brennan presents his extensive involvement and expertise on the subject. He discusses his personal experiences and disagreements with prominent figures, emphasizing the importance of recognizing the historical significance and special place of First Nations Peoples in Australian society. Brennan highlights the need for a high-quality, bipartisan process in designing the Indigenous Voice and achieving success in the referendum, expressing concerns about deficiencies in the current approach and the potential consequences of a flawed process. Despite the challenges and divisiveness, Brennan remains committed to the cause and hopes for a more civil and open approach to shaping Australia's future.

While Brennan acknowledges the shortcomings of previous political campaigns and the divisive nature of the debate, he remains optimistic that Australia can rise to the occasion in this referendum. He calls for a less partisan, confrontational, and more civilized process that fosters open dialogue and community engagement. Drawing on his experience as a Christian advocate, Brennan offers ten steps for Australian Christians, encouraging respect, attentiveness, and active participation in discussions on Indigenous constitutional recognition. He also discusses the relevance of political bipartisanship and the significance of engaging various leaders and stakeholders in the process. Brennan's book serves as a valuable contribution to the debate, focusing on what is likely to be successful and what is best for the country, with the ultimate goal of achieving reconciliation and addressing historical injustices faced by Indigenous Australians.



For more information click here......


Conversation
Add to Conversation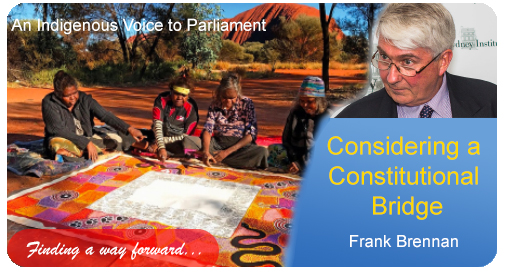 <! ----------->

Rating for September


| | | | | |
| --- | --- | --- | --- | --- |
| | 0 | | | 0 |
Please click to rate 'thumbs up' or 'thumbs down'...
Activity
Watch the video by clicking play.

Click the RED thumbs up above.

Share this page by clicking the SOCIAL media icon below.
(Print Page)
Page Counter
27 visitors this month.