Our extreme passion for a cause can lead us to sacrifice our well-being, but self-stewardship can co-exist with this sacrifice. Jeff Frey's research has shown that there are ten areas of our lives that are affected by sacrifice and self-stewardship and focusing on these can help us help ourselves so we can help others.

Jeff discovered his life's motto "FurtherFaster" in junior high. Supported by family, friends, employers, professors, & advisors, the motto became a mission to realize how individuals & organizations accelerate achievements with lasting longevity.

Jeff has a BS/MS in Computer Science from Kent State, MBA from Rice Univ and Ph.D. in Sustainable Systems from Case Western Reserve & held executive roles in corporate, consulting, nonprofit and higher ed. An expert in emerging digital tech, a researcher in emotional intelligence, and an entrepreneur, Jeff's current ventures are Talent Path-career launching training to fill the technology skills gap; and Wellevations–a wellbeing concept to help people thrive for which he just returned from facilitating a retreat in the Dominican Republic for missionaries & nonprofit leaders. Living a FurtherFaster life, Jeff is also a husband, father to two boys, marathon coach, worship pastor, and entrepreneurship faculty in the School of Business at HBU. This talk was given at a TEDx event using the TED conference format but independently organized by a local community.



For more information click here......


Conversation
Add to Conversation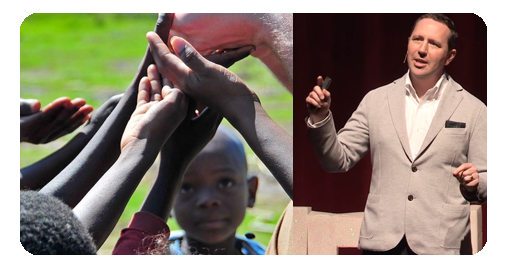 <! ----------->

Rating for October


| | | | | |
| --- | --- | --- | --- | --- |
| | 0 | | | 0 |
Please click to rate 'thumbs up' or 'thumbs down'...
Activity
Watch this 17 minute video on Sacrifice and self-stewardship...

Explore 10 specific areas which effect the sacrifice.

Can you apply these to your life?
(Print Page)
Page Counter
2 visitors this month.