Like Mary,
Marists are to be concerned
Always for the Christ-within-them,
that this Christ within
will grow in them
to strengthen them.

They are also to be concerned for people
as individuals,
not as mere blurs
in the vast crowd of humanity.

It is always the person
right in front of us
who God calls us to care for first.
Jesus does not heal at a distance
and he chooses to encounter
the other
in a personal way,
whilst, considering,
the person
who is forgotten.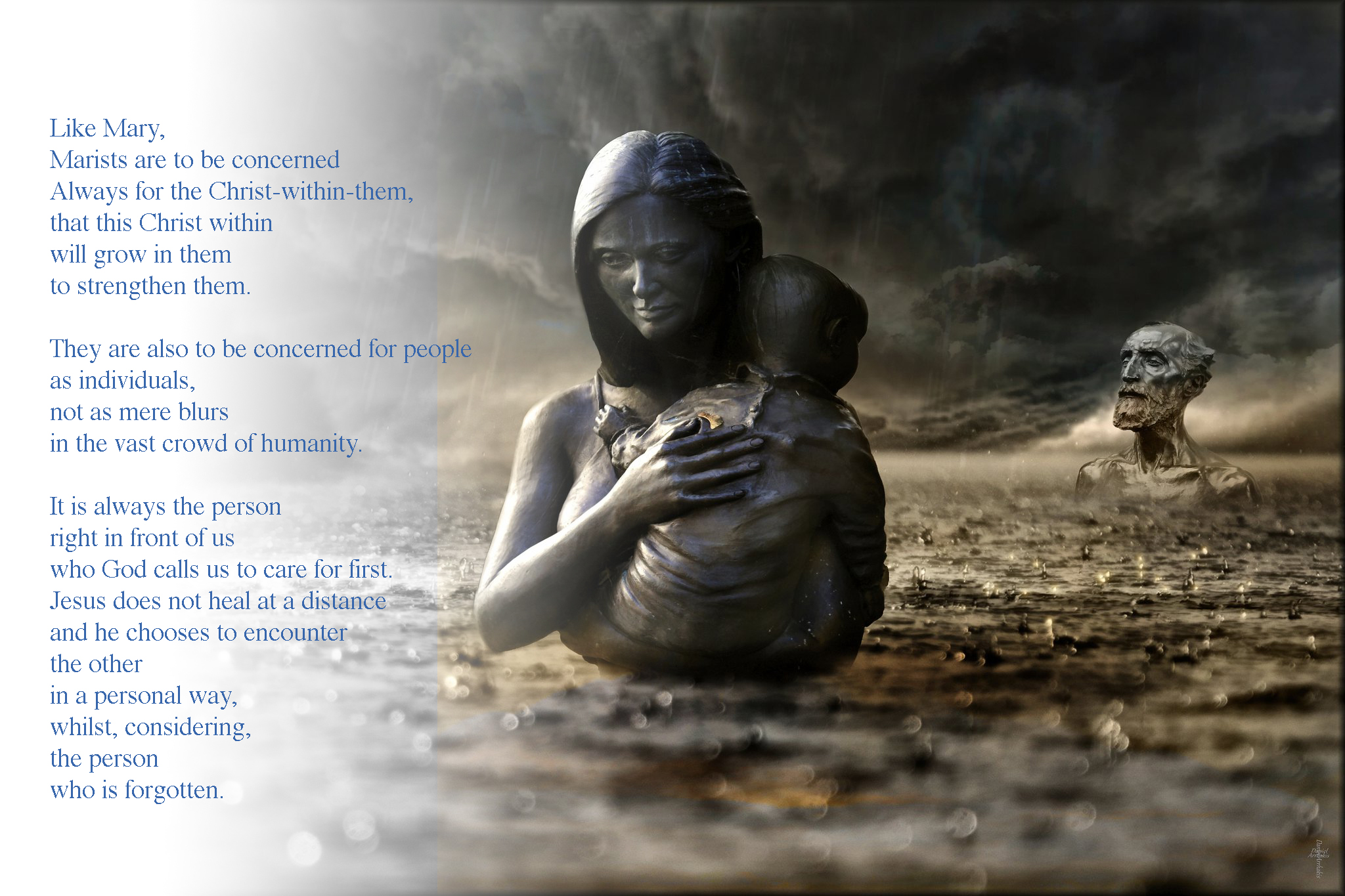 For more information click here......
Conversation
Add to Conversation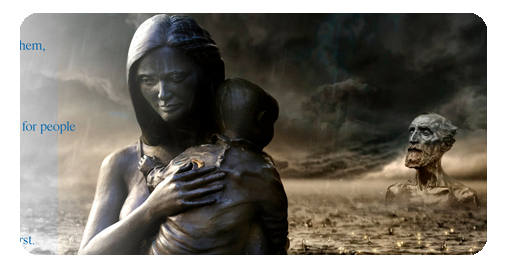 <! ----------->

Rating for October


| | | | | |
| --- | --- | --- | --- | --- |
| | 0 | | | 0 |
Please click to rate 'thumbs up' or 'thumbs down'...
Activity
Reflect on 'How does God call us to be Mary's hands, feet and heart in the world today'?
(Print Page)
Page Counter
2 visitors this month.