The assumption of the doctrine of terra nullius – that Australia was not owned and was open to British settlement without consideration of the native owners – together with the racism that replaced the Noble Savage of Cook's Enlightenment with an increasingly vicious view of the natives aimed at both justifying and enabling frontier violence and dispossession mutating into the pseudo-scientific racism of the Darwinian nineteenth century and early twentieth – combined to form the terrible ideology of the denial of recognition. The Australian colonial project needed this denial and was underpinned by its vehemence until well after the frontiers fell silent.

After this, the Great Australian Silence just did not speak to this history. It was a denial which endured for more than 150 years. WEH Stanner's famous 1968 lectures surveyed Australia's historiography and made the observation:

… that inattention on such a scale cannot possibly be explained by absent-mindedness. It is a structural matter, a view from a window which has been carefully placed to exclude a whole quadrant of the landscape. What may well have begun as a simple forgetting of other possible views turned under habit and over time into something like a cult of forgetfulness practised on a national scale. We have been able for so long to disremember the aborigines that we are now hard put to keep them in mind even when we most want to do so.

This is who we were until 1967.

Let me turn to who we are.

One of the peculiar realisations re-reading Stanner's 1968 lectures is what little mention there is of the referendum held the year before. There are two small references, and given the subject of his lectures, I wonder why. I had never noticed this before. The 1967 referendum was the most successful amendment to the Australian constitution since Federation, with 90 per cent of Australians voting yes.



For more information click here......


Conversation
Add to Conversation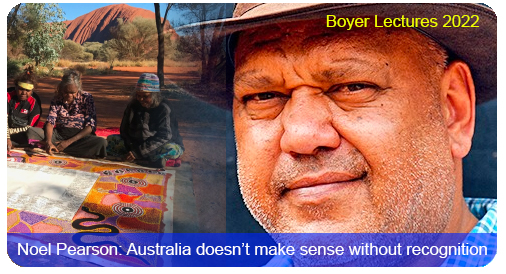 <! ----------->

Rating for October


| | | | | |
| --- | --- | --- | --- | --- |
| | 0 | | | 0 |
Please click to rate 'thumbs up' or 'thumbs down'...
Page Counter
4 visitors this month.