Within the Religious Education high school classroom in Australia most students come from a plural context with different faith perspectives, values and life experiences. McCrindles research states "Overall, only 9% of Christians actively practise and regularly attend a place of worship" (2022). That means out of a class of 28 students you might have 2 or 3 students who regularly attend church. This is well outside the mono Christian culture and context that existed in the past generations where there was high church attendance and a prevailing Christian world view that encouraged church attendance.



For more information click here......


Conversation
Add to Conversation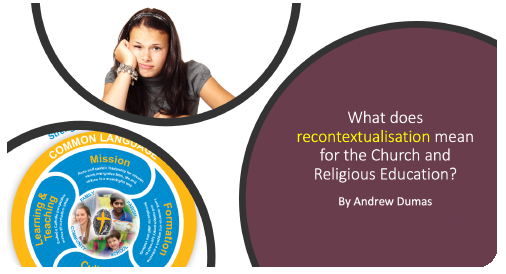 <! ----------->

Rating for October


| | | | | |
| --- | --- | --- | --- | --- |
| | 0 | | | 0 |
Please click to rate 'thumbs up' or 'thumbs down'...
Activity
Press play on the video.

Share the video on your social media account by clicking the icon at the bottom.
(Print Page)
Page Counter
5 visitors this month.