The number of people unaffiliated with any church or religious organisation has been on the increase. They are sometimes called the NONES. These are often people who describe themselves as spiritual but not religious. This is the fastest-growing denomination in America. Notice they do not want to call themselves Atheists. These are people who are very much in search mode. Who are looking. They are looking for meaning. These are people who are seeking some kind of path in life. They really do not like the doctrine and institutional structures through which we have inherited much of the Christian message. They want ot get at what is essential. They touch on the mystery and depth without all the furniture which goes along with it...



For more information click here......


Conversation
Add to Conversation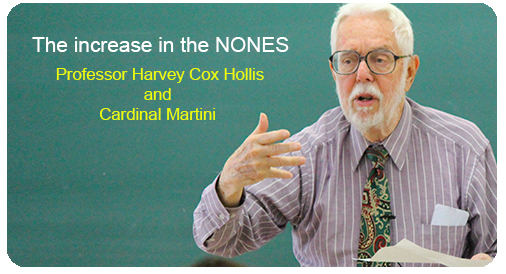 <! ----------->

Rating for October


| | | | | |
| --- | --- | --- | --- | --- |
| | 0 | | | 0 |
Please click to rate 'thumbs up' or 'thumbs down'...
Page Counter
1 visitors this month.