Sibling rivalry is normal. When we are stuck at home with lock down. Is there a Silver bullet? No. Children often do not have the language skills or emotional intelligence to deal with this. How can we deal with children fighting? What are the top tips to deal with children fighting?

Have you been breaking up World War III between your kids? Are you and your partner getting on each other's nerves because you've spent more time together than you ever have? Maggie Dent and parenting author and educator Justin Coulson talk about ways you can resolve the niggles before they get out of control.



For more information click here......


Conversation
Add to Conversation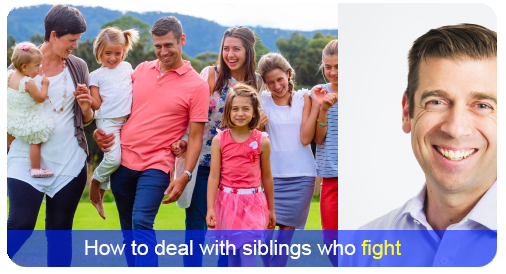 <! ----------->

Rating for October


| | | | | |
| --- | --- | --- | --- | --- |
| | 0 | | | 0 |
Please click to rate 'thumbs up' or 'thumbs down'...
Page Counter
2 visitors this month.