Marists from all over the world and representing all branches of the Marist Family connected on Feb 11 with Fr Joshtrom Kureethadam for a webinar on Laudato Si's 7-year planning. Fr Joshtorm is Coordinator of the Sector of "Ecology and Creation" at the Vatican Dicastery for Promoting Integral Human Development.

The webinar, facilitated by Marist Assistant-General, Fr Ben McKenna SM, provided its almost a hundred participants with opportunities for questions and comments to Fr Joshtrom.

For a glimpse of most of the presentation's slides.

Click on the link below.



For more information click here......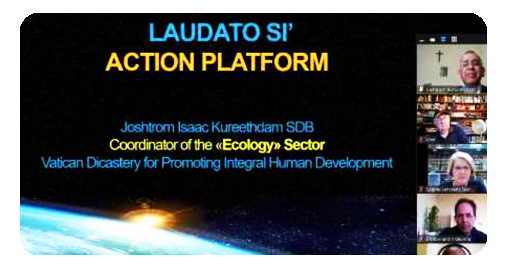 Activity
Click on the link to download a PDF of the original slides of the webinar.
Page Counter
15 visitors this month.