In recent years, interest in the idea and practise of mindfulness has exploded. Mindfulness is about living in the now. In the area of counselling and mental health, it has been widely adopted as part of therapeutic treatment.

It is surprising that the church and Christian therapists have been slow to respond to the growing secular interest in mindfulness meditation. Even though there have been some recent rediscoveries of Christian meditations and contemplative prayer practise, this knowledge is only held and practised by a relatively small number of people. It is not practised in mainstream Church, Catholic or Protestant.

Part 1 of this book looks at "Navigating Popular mindfulness" and aims to provide a well-considered Christian response to mindfulness.

Part 2 looks at the "Christian roots" and explores the idea of a Christ-centred-mindfulness by looking at contemplative strands in the Bible. There is a rich history of contemplative practise form from Christian mystic traditions and explores the similarities with ACT or Acceptance and Commitment Therapy.

Part 3 – The greater part of the book moves beyond discussion and theory into practise. The book provides practical exercises of mindfulness which are rooted in scripture, the Christian mystical tradition and Acceptance and Commitment Therapy.

Acceptance and Commitment Therapy sees the naming of our values as not enough; we also need to commit to acting on them. This is viewed as an issue of the will – that is, we can choose the type of person we want to be and how we are going to live. To live a life which is consistent with our values requires commitment and perseverance.

To order click on the link below....



For more information click here......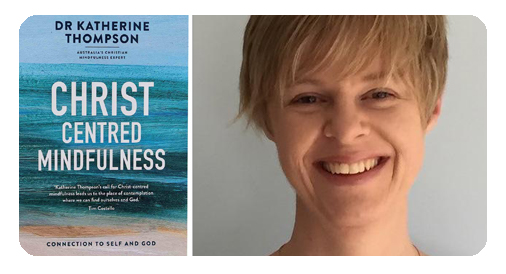 Activity
Listen to the audio by clicking on the play button above.

Order the book today and share this with your family and community.
Page Counter
14 visitors this month.