Imagine going to a friend's grave and they have just died. You show up to this tomb. Imagine all of a sudden, the grave is empty. Imagine all the emotion you must feel. The feelings. The anxiety. The confusion. Imagine to this person you knew was doing all these things and things were happening. People were being healed. Dead people were rising from the grave.

All of a sudden you are looking at an empty tomb and you start remembering. You know. He said he was going to rise from the dead. He said in 3 days he was going to rise. The son of man must go down.

Imagine for the followers of Jesus staring at an empty grave an empty tomb. All the different things they must have felt. Did they followers go? Owe…that is what he meant. They probably did not get it right away. It probably took a long time. They were probably freaked out at first. Did somebody steal his body? We know that somebody did not.

In the middle of what seems to be the darkest times in people's lives. All of a sudden life suddenly started to come out of it.





For more information click here......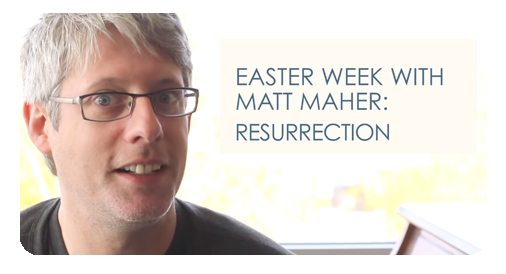 Activity
Listen to the audio by clicking play.

Watch the video by clicking play.

Reflection - Are you experiencing Christs death and resurrection in your own life? Seek Christ.
Page Counter
9 visitors this month.