The early Christians
never regarded the Christian religion
as an "ethic",
still less as a performance.
To them it was an invasion
of their own lives.
by the spirit of God;
their response
in forgiveness and faith
provided the means
by which the divine could penetrate
the merely human.
They lived lives of super-human quality
because they believed quite simply
that Christ Himself was alive
within them.

J.B.Phillips



For more information click here......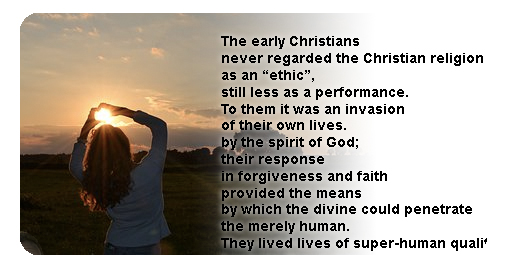 Activity
Repeat the quote throughout the day.

Ponder the meaning for you in your life.
Page Counter
9 visitors this month.