Join the Taizé Community praying 'Vena Sancta Spiritus' or 'Come Holy Spirit'. A simple way of chanting. Join many people from across the world pray. Pray together. Come Holy Spirit!





For more information click here......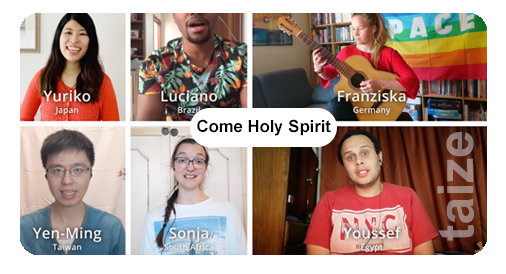 Activity
Listen to the song.

Use this song in your own prayer today.
Page Counter
28 visitors this month.