Authorities in Indonesia and East Timor say as many as 100 people have been killed in flash floods and landslides triggered by tropical Cyclone Seroja. Heavy winds and torrential rain pounded a cluster of eastern Indonesian islands, as well as neighboring East Timor. Emergency teams are struggling to reach some of the affected areas.

Rainstorms have triggered landslides and overflowing dams, leaving small communities inundated. Rescue workers use whatever resources are available to bring survivors to safety.The military, police and disaster agencies are helping coordinate the emergency response. Indonesia's president has offered his condolences for the dead and called for vigilance.In neighboring East Timor, government offices were beset by the storm's effects.

Rescue efforts in both countries have been slowed by damaged bridges and roads and a lack of heavy equipment. The remoteness of some affected areas is also complicating operations to fully assess the damage.



For more information click here......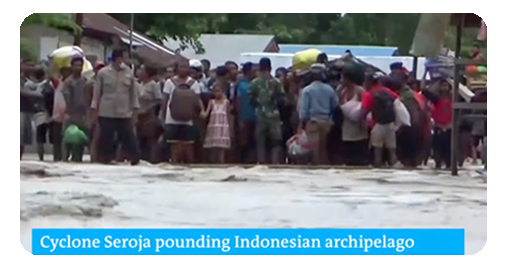 Activity
Pray for Indonesia & East Timor

Floods & landslides in Indonesia & East Timor leave scores dead | DW News
Page Counter
47 visitors this month.