A teen's opinion on parenting from stereotypes and experience. This talk teaches parents about technology, teen emotions, and types of parents, all from a teen's perspective. Lucy Androski is 13 years old and just completed her 7th-grade year at Okoboji Middle School. As Lucy is our youngest speaker, she has a unique view on parenting teens. She enjoys music, art, and playing tennis. This talk was given at a TEDx event using the TED conference format but independently organized by a local community.



For more information click here......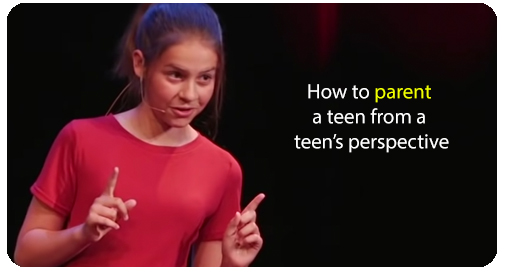 Activity
Watch the talk by clicking play.
Page Counter
49 visitors this month.