"Balay Pasilungan" means "shelter home." It is a safe place for young street boys located in the heart of Bankerohan, Davao City, Philippines.

It is a place where one can run to when in distress; a refuge from living and begging on the street; a safe place during family breakdown or violence; a hide away from exploitation by adults who take advantage of vulnerable children.

Opened in May of 1989, the Foundation of Balay Pasilungan, Inc. has worked to serve the needs of street children in Davao City. The center is administered by the Society of Mary-Marist Fathers and Brothers.

Davao City, like most urban settlements, is facing social problems arising from urban migration, unemployment, inadequate housing and poor street families. The Foundation of Balay Pasilungan, Inc. seeks to provide a shelter for street boys who have become homeless due to many different circumstances.

From Davao, Philippines, the Marist Mission District of Asia and Balay Pasilungan report on the 32nd anniversary celebrations of the ministry for vulnerable children in Mindanao: 'The Foundation thanks all our benefactors, donors, staff and to those of you who have been journeying with us and helping make this mission possible. As we continue this God's project, making changes in the life of these young ones, may God's grace, love and peace be with us always. Special thanks and blessings to Marist Mission Centre Australia and other benefactors and donors.'.

Balay Pasilungan ('Shelter Home'), was founded by Fr Pat Devlin SM on May 04, 1989, and has been a home and refuge to vulnerable children living in highly dangerous situations, exposed to abuse and exploitation.

Pictured below: District Superior, Fr Christopher Ganzon SM and fellow Marists at the celebratory Eucharist, with special events for boys and staff.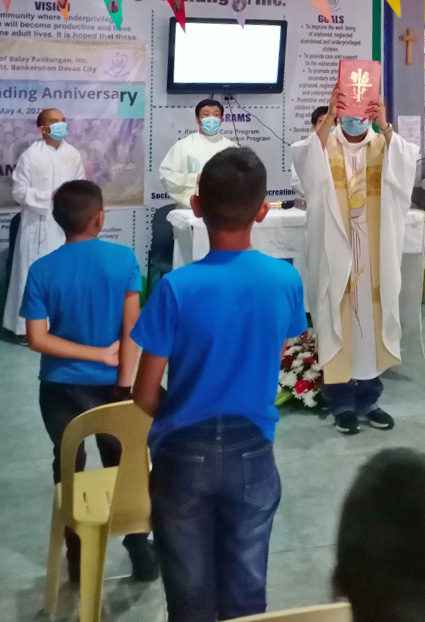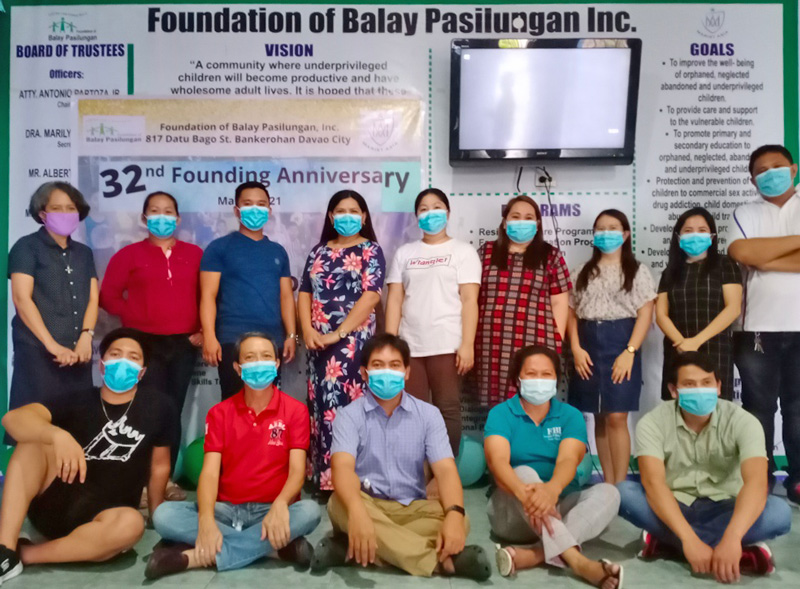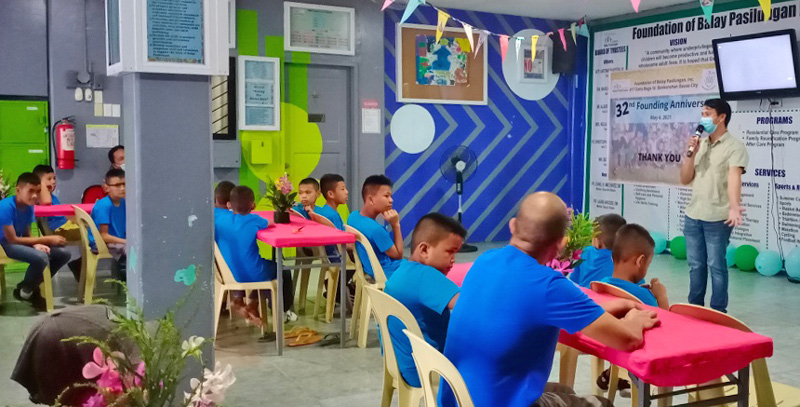 Donate and help Balay Pasilungan at https://maristmissions.com



For more information click here......

<! link rel="stylesheet" href="style.css" type="text/css">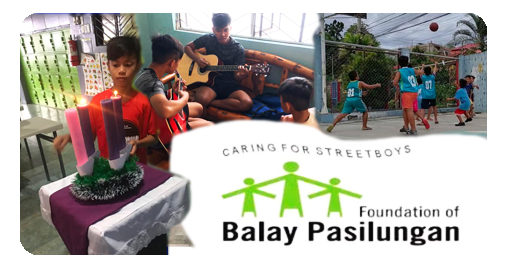 <! ----------->

Rating for May


| | | | | |
| --- | --- | --- | --- | --- |
| | 0 | | | 1 |
Please click to rate 'thumbs up' or 'thumbs down'...
Page Counter
38 visitors this month.