Parents, take a deep breath: how your kids turn out isn't fully on you. Of course, parenting plays an important role in shaping who children become, but psychologist Yuko Munakata offers an alternative, research-backed reality that highlights how it's just one of many factors that influence the chaotic complexity of childhood development. A rethink for anyone wondering what made them who they are today and what it means to be a good parent.

0:00 Intro
0:53 Why most parenting advice is wrong
1:50 Hurricane children vs. butterfly parents
2:53 The myth of inherited success (or struggle)
5:25 Can you predict who a child becomes?
8:19 Same event, different experience
9:59 The mystery of parenting
11:45 Stop the blame game
12:56 What you learn parenting terminally ill children
15:10 Why parenting is about staying in the moment




For more information click here......

<! link rel="stylesheet" href="style.css" type="text/css">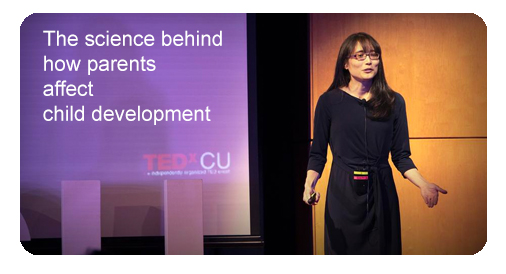 <! ----------->

Rating for May


| | | | | |
| --- | --- | --- | --- | --- |
| | 0 | | | 0 |
Please click to rate 'thumbs up' or 'thumbs down'...
Activity
Watch the video and

Discuss and Reflect - what matters really as a parent?

Are you ultimately in control of your child's path?

Stop blaming...why?

What is the new way of being a parent today?
(Print Page)
Page Counter
94 visitors this month.