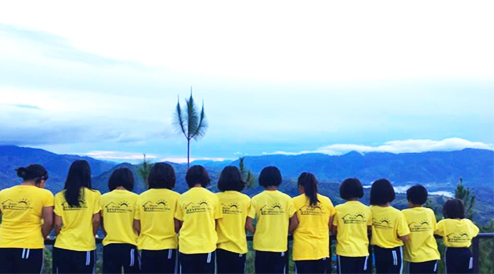 Belay Banaag is a centre for girls at risk in the south of the Philippines.

Balay Banaag – "House of Hope" is a 'safe place' for girls at risk. This Marist Sisters Centre provides shelter, support, education and an opportunity to break the cycle of poverty for 'at risk behaviours and abuse of girls'. These young girls come from families at risk and are very vulnerable to exploitation and abuse. Often these girls cannot return home because they are at risk. Balay Banaag offers these girls a future with dignity, hope and independence.

Balay Banaag is located in Davao City and has been in operation since 2010. The Marist Sisters took over the management of the centre in 2018. Balay Banaag is a residential centre that provides care and support for the female children at risk. There are currently ten girls in the care of Balay Banaag aged between 6 and 18 years old. Most of the children do not know who their father is and many have suffered physical and emotional abuse because of their upbringing.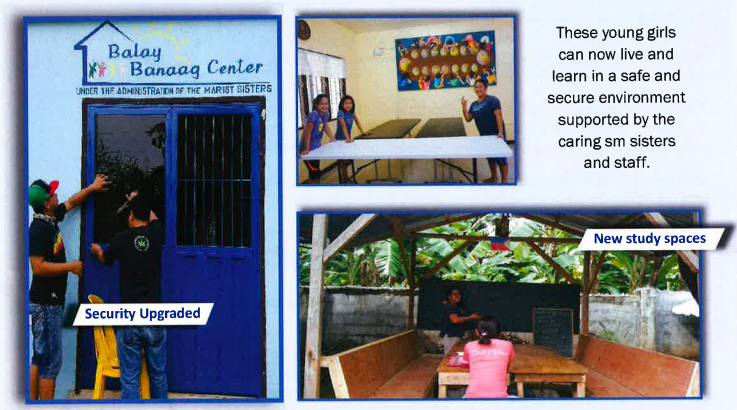 Please consider supporting Belay Banaag and the Marist Sisters in the Philippines.

Your support will help upgrade the facilities with a new kitchen, laundry, pathways and security, and the provisions for teachers.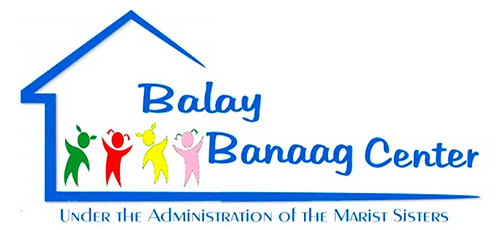 For more information click here......

<! link rel="stylesheet" href="style.css" type="text/css">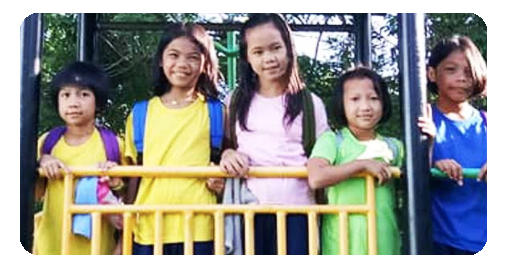 <! ----------->

Rating for May


| | | | | |
| --- | --- | --- | --- | --- |
| | 0 | | | 0 |
Please click to rate 'thumbs up' or 'thumbs down'...
Activity
Get in touch with some of the Marist sisters who run the Balay Banaag centre for girls. Find out more information. Send a message to Balay Banaag on Facebook

If you would like to offer your financial support CLICK HERE and comment "I would like to support Balay Banaag".
(Print Page)
Page Counter
39 visitors this month.