On Friday October 21 former staff and students of Marist Sisters College gathered to celebrate Sister Fidelis 60 years as a Marist sister. Many of the years were serving the Woolwich community as leader and principal. Today Sister Fidelis serves the St Patrick's community as Parish secretary. Most Saturday and Sunday mornings she wakes up at 4 am to prepare to coordinate St Patricks efforts to feed the homeless of Sydney. It was great to catch up with so many friends and Marists as we remembered the richness and vitality that Sister Fidelis has brought us as she has followed Mary in the Marist Sisters Charism. Sorry for those who missed this event, but, Sister Fidelis wanted no fuss and tried not to tell any one. Truely hidden and unknown.

However, Sister Fidelis would quickly encourage you to come along to the new program she is helping lead called 'The Chosen' an event on Sundays at 2 pm at St Patricks Church Hill (See http://www.maristlaityaustralia.com/2030/ Events/808.php).

Congratulations Sister Fidelis. Thank you for following Mary's call as a Marist Sister.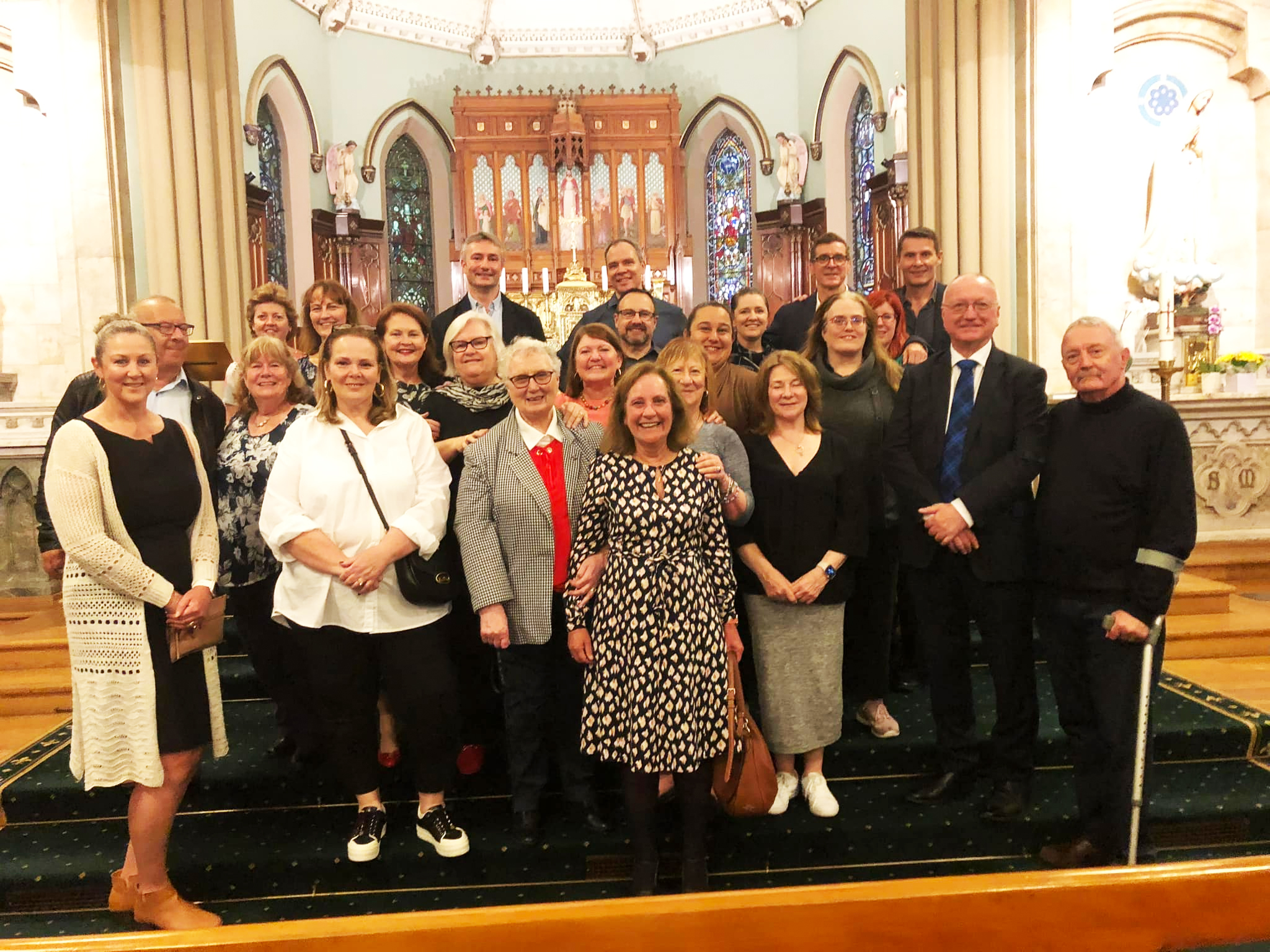 Click on the image to enlarge



For more information click here......

<! link rel="stylesheet" href="style.css" type="text/css">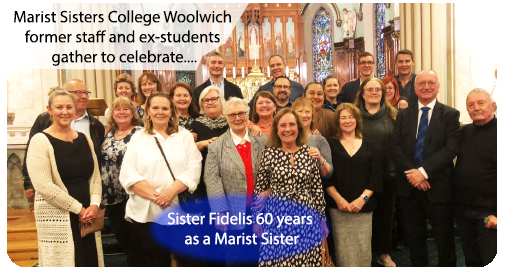 <! ----------->

Rating for May


| | | | | |
| --- | --- | --- | --- | --- |
| | 0 | | | 0 |
Please click to rate 'thumbs up' or 'thumbs down'...
Page Counter
65 visitors this month.