Just for a moment I want you to imagine that you are 4 years old. You are on the ground building a tower. In the next minute a kid comes running along and kicks over your tower and you are outranged. You feel these feelings bubbling inside of you of hurt, panic and frustration and helplessness. Just in that moment an adult comes in. Gets up close and says "Honey. What happened?" You see in their eyes there is compassion. You feel that their body is calm and regularity. All those feelings come bubbling out. Frustration. The anger. The helplessness. This out goes "oww…yeah….tell me all about it". They do not fix it. They do not say to you "don't worry you can build another one". They just let you feel all that you are feeling. They open their arms. You snuggle in. And you feel better….then you can get back to building your tower.

0:00 Introduction and visualisation
1:24 How did the adults in your life respond to you?
1:50 Mental health
2:29 Easy to blame our parents
2:45 Lack of emotional literacy
3:00 We value IQ far more than EQ
3:25 Three ways to deal with feelings and emotions
4:00 Feelings can turn up again
4:29 Aggression
5:14 Expression
5:57 I am a mum
6:27 Exhausting to keep children happy all the time
6:45 We need a safe place
7:02 I just listened
7:50 Hold onto your feelings
8:00 Ten year old active listening
8:45 Children cannot be what they cannot see
9:10 How do we support parents
9:33 Boys can be vulnerable
9:35 Girls can find their voice
9:45 Compassionate listening
10:10 Woodline Primary School
10:32 Research shows about autonomy
11:00 Learning Critical life skills
11:10 Love of failure
11:15 Compassionate citizens of the earth
11:40 Prioritise the world within



For more information click here......

<! link rel="stylesheet" href="style.css" type="text/css">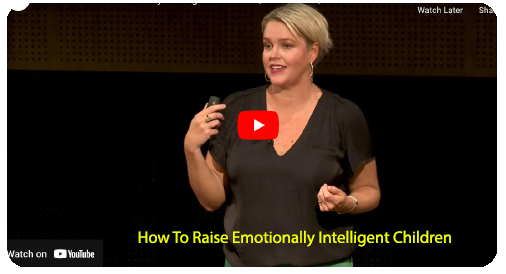 <! ----------->

Rating for May


| | | | | |
| --- | --- | --- | --- | --- |
| | 0 | | | 0 |
Please click to rate 'thumbs up' or 'thumbs down'...
Activity
Watch the video and

Discuss and Reflect -

When did experience as a child each parenting child?

When have you questioned and wondered with your child - 'Tell me all about it', 'What else'...

How can we expect children to have empathy and compassion if we don't show them how?

How can you unpack your own childhood?

How can we allow boys to be vulnerable and girls to find their voice?
(Print Page)
Page Counter
29 visitors this month.