Good evening friends,

I am wanting to let you know about the screening of a wonderful documentary, Rosemary's Way. You will find details of the screenings at Randwick, Shellharbour and Campbelltown in April and a TBA screening at Parramatta Riverside Theatre in May

Rosemary Kariuki was the recipient of this year's Australia Day National Local Hero Award. You may have seen and heard her at the Australia Day ceremony ?

Rosemary has worked tirelessly with migrant and refugee women, giving them hope, inspiration and lots of INFORMATION to help them learn to live in their new country.

I have known Rosemary for many years and part of the doco is set here on the farm in Gerringong and in gerroa and Kiama where local Australian families hosted these women from the Sydney suburbs.Please, click on the links and find the time, date and theatre which best suits you!! Take family and friends. There will be a Q&A session after each screening. I am hoping to get to all of them so I'll see you there.

In deep gratitude for all the goodness in our world.

Maria Baden



For more information click here......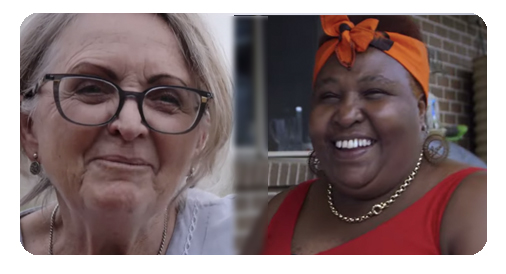 Activity
Please come and watch this film.
Page Counter
33 visitors this month.