On Saturday November 6, 25 lay and Religious Marists joined together online to discuss "How are we called to be stewards of God's creation"? Pope Francis spoke about the Laudatio Si Action Platform. That all people are called to an ecological conversion. Pope Francis calls all of us to be more connected to creation through how we live our lives. This is very urgent because it is the poorest of the poor who are most effected. Those that do not have a voice.

Lay Marist Maria Tiimon from the Edmund Rice Centre spoke passionately about the current impact to Kiribati the poorest nation in the Pacific. Already many Islands of Kiribati have either been destroyed and that rising salt has already affected ground water. Kiribati people cannot afford to build cement sea walls. Whilst Marist Brother Dennis Cooper spoke about the millions of animals that graphically died in the January 2020 bushfires, and the tensions between farmers, aboriginal people and governments to protect and use the land in Australia. This has led to up to 90% of trees being cut down since European settlement. Western culture has been using the environment like an ultimate resource which have brought devastation. Maria Tiimon reminded us that as countries like Australia defended their use of dirty coal, Kiribati is fighting the very survival of its entire nation.

Brother Dennis Cooper also spoke about what the Marist Brothers "Laudation Si Committee" are practically doing to combat climate change. This "Laudatio Si Committee" is strongly committed with its many Marist Communities and schools to achieve Net Zero Carbon-emissions by 2030. 20 years ahead of the federal government. These communities and schools are already quickly moving to achieve Net Zero. Thus, not waiting on government to tell them what to do. Such as by choosing the Green Option when selecting a power supplier, installing solar power on roofs, and considering the impact of our purchases. By asking questions about the product such as what impact this product has already had and maybe not buying it if no information is available. These actions call all people to live more thoughtfully about their impact on the environment. Pope Francis calls us to integral ecology. Where we live more simply yet thoughtfully in relationship with the Earth as Pope Francis terms it "Our Common Home".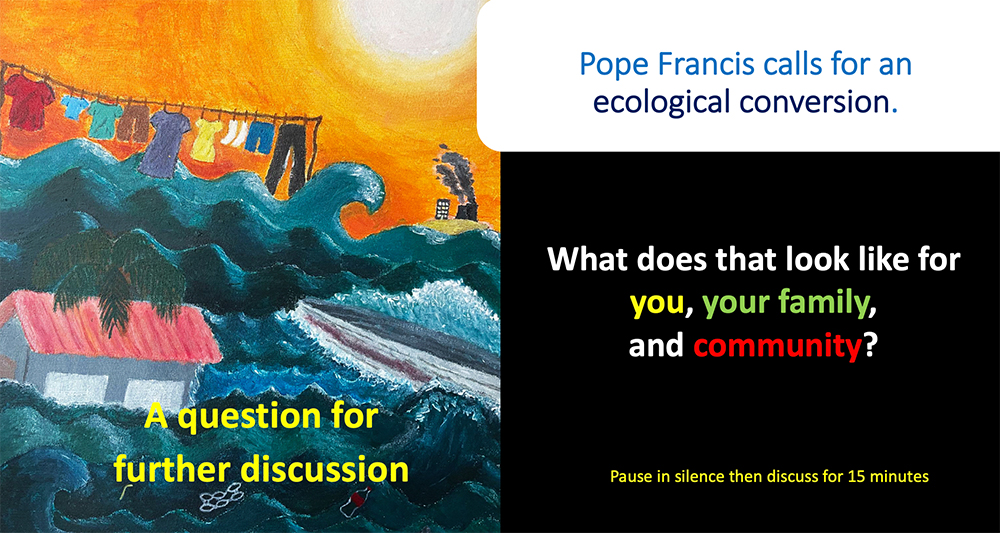 Click to enlarge



For more information click here......

<! link rel="stylesheet" href="style.css" type="text/css">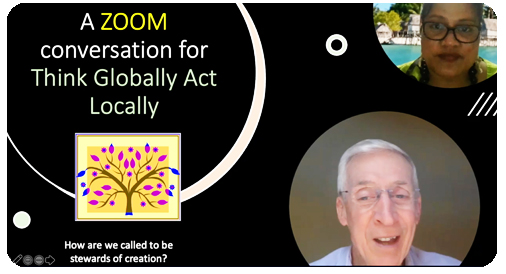 <! ----------->

Rating for January


| | | | | |
| --- | --- | --- | --- | --- |
| | 0 | | | 0 |
Please click to rate 'thumbs up' or 'thumbs down'...
Activity
Listen to the audio and video by clicking play.

Pope Francis calls for an ecological conversion.

What does that look like for you, your family, and community?
(Print Page)
Page Counter
19 visitors this month.