29 June 2020, marks the 20th anniversary since the official launch of the Earth Charter. Therefore, Earth Charter International, in collaboration with various partner organizations, organized a series of webinars under the theme "Earth Charter 2020 Turning Conscience into Action for a Thriving Earth".





For more information click here......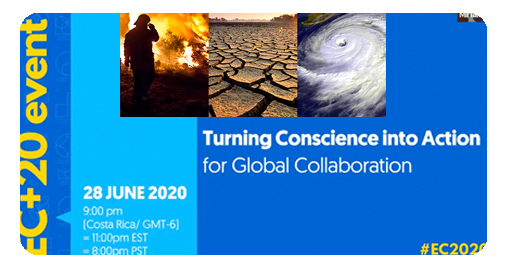 Activity
Watch the Earth Charter Videos on the left.

Share this with your family and community.
Page Counter
13 visitors this month.