The Fijian government is taken a very serious stance on vaccination. At the latest count 78% of the population has received one dose of vaccine. They are using Astra Zeneca. About 19% are fully vaccinated. The government has said for public servants that anyone who has not commenced vaccinated by the 1st of November will find themselves out of work. The governments "no jab no job" policy.

In Papua New Guinea (PNG) the numbers shown are down. But we need to be careful about those numbers. There is not much testing going on. The government is trying to vaccinate the population, but not even 1% is vaccinated. If the Delta variant which we know is in a quarantine case in PNG, it would be a very worrying situation.

It is easy to get social distancing in PNG because of the distance between each small community. Thus it is difficult to move between remote communities.

Listen to the audio interview with Philip Adams and Tess Newton Cain Project Leader for the Griffith Asia Institute's Pacific Hub by clicking play on the right.





For more information click here......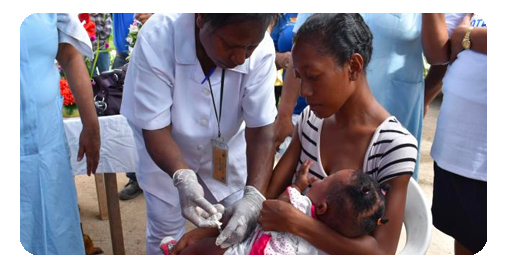 Activity
Listen to the audio interview with Philip Adams and and Tess Newton Cain by clicking play above.
Page Counter
11 visitors this month.