What has happened to the many refugees Australia sent back to Afghanistan? Are they still alive? Phil Glendenning director of the Edmund Rice centre follows the stories of refugees who Australia deemed safe to return home. For many of these people, their stories are chilling.

"A Well Founded Fear" is about the Edmund Rice Centre's research into the fate of deported asylum seekers. The centre's director Phil Glendenning believes that if Australia doesn't monitor what happens to the people they deport, they won't know if they are making the right decisions. The documentary explores what motivates Glendenning to do what no one else in the world does as he makes contact with the asylum seekers Australia didn't want, the people that immigration officials didn't believe had a 'well-founded fear' of persecution. His work takes him to dangerous war-torn countries.

What happened to the Afghans sent back?
https://www.sbs.com.au/news/what-happened-to-the-afghans-sent-back

Study Guide
https://files.clickviewapp.com/v1/files/ee3d0695367f4de5a5b571cdf34f6530

Asylum Seekers and Refugees Education Resource
https://www.buv.com.au/wp-content/uploads/2020/02/ERC_Asylum_Seekers_schools_resource_Activities_for_Students_Dec2013.pdf

SMH - Afghans sent home to die
https://www.smh.com.au/national/afghans-sent-home-to-die-20081027-gdt0ey.html

RENT DVD from the library
https://www.worldcat.org/title/well-founded-fear/oclc/298986909

Edmund Rice Centre
https://www.erc.org.au/a_well_founded_fear



For more information click here......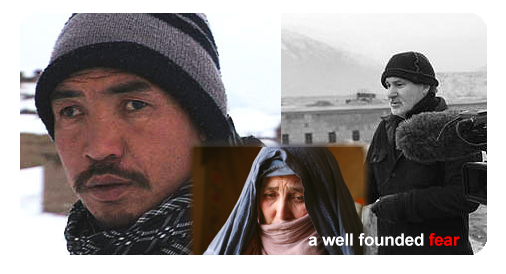 Activity
Watch the 4 minute clip.

Watch the full documentary. Rent the movie or contact the Edmund Rice Centre.
Page Counter
13 visitors this month.