On Saturday October 2, Marist Laity Australia Committee came together for two hours to share, pray, discuss and plan. We spoke deeply about the impacts of the COVID pandemic. Where families cannot see loved one's who are dying and where others are sitting with people as they enter the last moments of their life. This was a rich sharing.

Marist Laity Australia is planning on hopefully hosting two online prayer and discussion meetings. The first to co-inside with COP26 tentatively on Saturday November 5th at 7 pm (EAST). How can we make real and practical our response to Climate Change? The second, on Sunday December 5th at 7 pm (EAST) in the lead up to Advent and Christmas. The hope is to gather Marists from across Australia and the wider world. Please keep these dates free and join us.

Would you like to join the Marist Laity Australia Committee in 2022?

We are looking for new lay people to join us.

Please contact Marist Laity Australia.



For more information click here......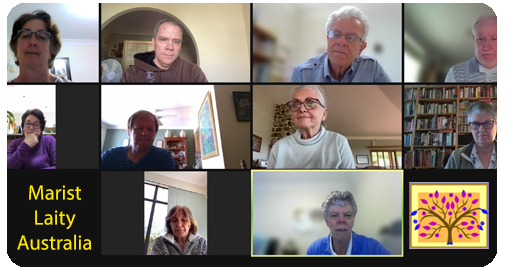 Activity
Listen to the audio by clicking play.

Please join us on November th and December 5th.
Page Counter
16 visitors this month.