Listen to the audio by clicking the audio above

Plenary Podcast, Day 3: Wednesday, 6 October 2021. Journey Catholic Radio's Jude Hennessy in conversation with Bishop Michael Kennedy (Armidale, NSW) , Br Peter Carroll FMS (Provincial Marist Bros),and Marco Ceccarelli, a Laity member from the Archdiocese of Perth, sharing their experiences of day three of the Plenary Council



For more information click here......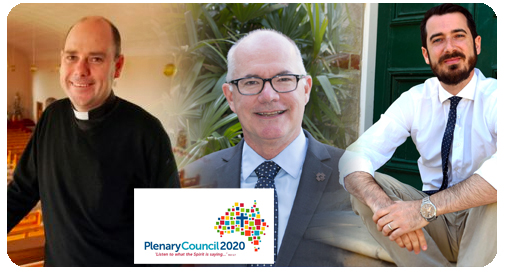 Activity
Listen to the audio by clicking play.
Page Counter
14 visitors this month.