Pacem in Terris: A New Hope to the World from humblywalkin' on Vimeo.



In 1963 the cuban missile crisis between communist Russia and the United States saw the threat of nuclear war at its highest point. Pope John XXIII played a pivotal role resolving the conflict between Soviet Premier Nikita Khrushchev and President John F Kennedy. Shortly after, John release Pacem In Terris months before he would die. This document promoted peace in all parts of our lives.



For more information click here......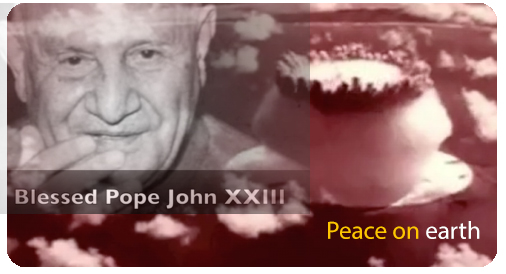 Activity
In what ways are we called to be an instrument of peace?
Page Counter
11 visitors this month.