We are delighted to let you know that registrations for the Association National Assembly are still open. Let's join together as a Marist family this year - through June, July and August - to look at where we've come from, and imagine where we are going!



For more information click here......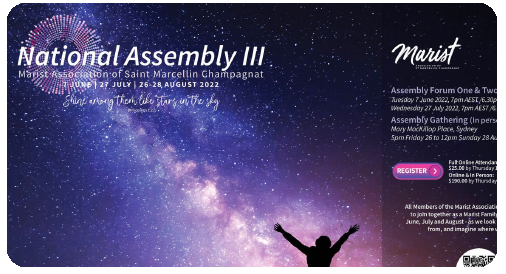 Activity
Join the national assembly by clicking on the source link.
Page Counter
13 visitors this month.