On February 1st 2021, the government in Myanmar was overthrown in a military coup. Aung San Suu Kyi is now being held in prison and hundreds of protestors have been shot on the streets. For many decades, Christians and Muslims have been at the hard end of military oppression. Now the Buddhist majority are feeling the crack of the whip. To discuss Myanmar's turbulent history and the current crisis, Ernie Rea is joined by Soe Win Than (Editor of the BBC Burmese Service), Khin Ohmar (a democracy and human rights activist noted for her leadership in the 1988 uprising in Myanmar) and by Benedict Rogers (Senior Analyst for East Asia at Christian Solidarity Worldwide).



For more information click here......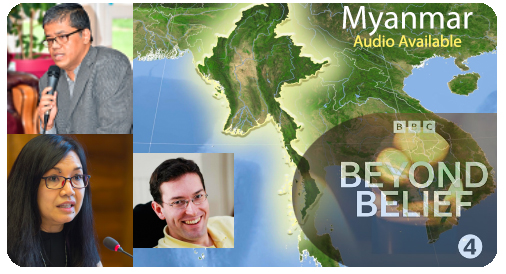 Activity
Listen to the audio by clicking play.
Page Counter
7 visitors this month.