This sermon by Tim Keller begins with an apology for the upcoming message, acknowledging the contrast between the joyful worship service and the dark theme of Psalm 88 that will be discussed. The speaker highlights that while the psalms often end with a note of hope, Psalm 88 does not, making it a unique and challenging prayer. The psalm teaches four lessons: darkness can last a long time for a believing Christian, dark times are an opportunity to learn about the grace of God, greatness can be cultivated in dark times, and darkness can be put into perspective. The sermon emphasizes the realism of Christianity, cautioning against false expectations and highlighting the mercy of understanding the reality of suffering. The speaker also discusses how the psalmist's desperate prayer, though not perfect, is included in the Bible as a testament to God's understanding and grace. The sermon concludes by suggesting that dark times are not only places of learning but also opportunities for personal growth and the development of greatness.



For more information click here......


Conversation
Add to Conversation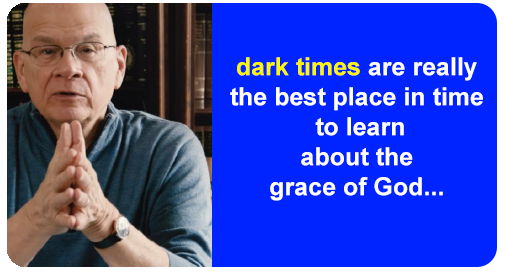 <! ----------->

Rating for December


| | | | | |
| --- | --- | --- | --- | --- |
| | 0 | | | 0 |
Please click to rate 'thumbs up' or 'thumbs down'...
Activity
Watch the video by clicking play.

Click the RED thumbs up above.

Share this page by clicking the SOCIAL media icon below.
(Print Page)
Page Counter
4 visitors this month.