There is a rich tradition within the Christian churches of chanting and singing to God. Saint Augustine said "that when you sing you pray twice".

Taize is a form of Chanting and praying to God. The Taizé Community was founded by Brother Roger in 1940. He pondered what it really meant to live a life according to the Scriptures and began a quest for a different expression of the Christian life. He founded a new way of worship shortly after. As an ecumenical community which would pray together each day using simple chants focused on the scriptures.

Over the last few years, Taize in France has become a pilgrimage for millions of young people.

Click on the link below for full screen.



For more information click here......


Conversation
Add to Conversation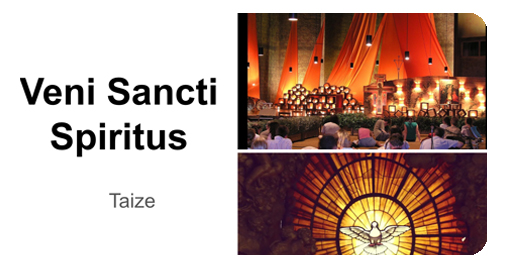 <! ----------->

Rating for December


| | | | | |
| --- | --- | --- | --- | --- |
| | 0 | | | 0 |
Please click to rate 'thumbs up' or 'thumbs down'...
Activity
Click on the source link for full screen.

Share this prayer in your family or community.
(Print Page)
Page Counter
10 visitors this month.