Many tensions within a relationships can be looked at within a concept used within psychotherapy. The idea of rupture and repair. For psychotherapists every moment can be a moment of frustration or rupture. When we suffer a loss of trust within another person in someone we can safely deposit our love and where we believe who can be kind and understanding of our needs. The ruptures can be quite small and the outside observers and outside observers see them as imperceptible.





For more information click here......


Conversation
Add to Conversation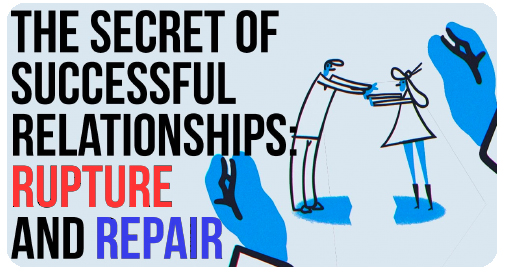 <! ----------->

Rating for December


| | | | | |
| --- | --- | --- | --- | --- |
| | 0 | | | 1 |
Please click to rate 'thumbs up' or 'thumbs down'...
Activity
Watch the video by clicking play.

Click the RED thumbs up above.

Share this page by clicking the SOCIAL media icon below.
(Print Page)
Page Counter
5 visitors this month.