Richard Swain, or Swainy, is a Wiradjuri man and river guide. He talks to Aaron and Holly about

I recon everywhere is sacred.

It is hard to go somewhere that is not special in Australia.

The relationship between people and country has been so long and so harmonious. That is why the country still speaks.

Whenever you are walking through the bush and you are really relaxed. Birds are chirping. You might get off track. You don't feel as good and the bush goes quiet. That is country speaking to you, When you get back on track things feel good again. That is your genealogical memory. You are from the Earth. She sings to you when you hear those songs.



For more information click here......


Conversation
Add to Conversation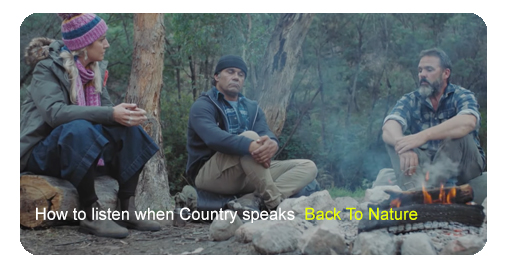 <! ----------->

Rating for October


| | | | | |
| --- | --- | --- | --- | --- |
| | 0 | | | 0 |
Please click to rate 'thumbs up' or 'thumbs down'...
Page Counter
4 visitors this month.