On Saturday. For Jewish people, Friday Sundown to Saturday sundown is the time of Sabbath. The Sabbath was a time to stop and reflect. It is not just simply because God commanded the Sabbath (Exodus 20:11), on the seventh day, to rest. But on the seventh day God rested. Thus, to rest is to follow God's own example when God created the world. But the Sabbath had a deeper meaning. The Sabbath was to free the Jews from the chains of sin. God's actions in the Sabbath had a physical consequence but also a spiritual liberation.

On Saturdays today, many Jewish people do not work. Jews today take their Sabbath very seriously. Not using electronic devices until the sun sets on the Sabbath. This is hard to do in a world and society that constantly uses electronic devices. Like phones, TVs and computers. By doing this Jewish people seek to observe and remember the Sabbath.

As Christians we to can learn from the Jewish Sabbath. In our world and context today, in the 21st century, when work seems more important than anything, the Sabbath again reminds us of something very important. To keep the Sabbath helps us remember that we are not the centre of creation. Our work and actions are not the most important things. To stop the doing in the Sabbath focuses us on our being. This Sabbath is a time of in-between. A liminal space we do not control. That seems dark and unusual. A place where you itch to do, yet, cannot do. This can bring a clarity of our authenticity to one's life as God is brought closer to us through time. The Sabbath helps to liberate us from things that bind us. Our ego. Our addictions. Our sin. The Sabbath is not just a rule but a spiritual reality which we may enter into.

Like Mary and St Joseph, will you "keep the Sabbath" both as Christians and Marists also?



For more information click here......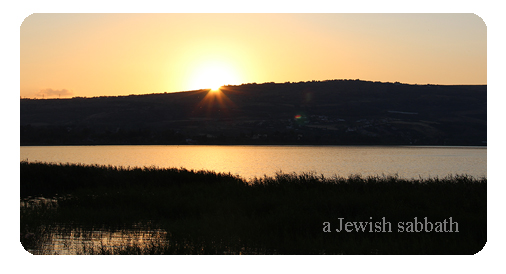 Activity
Listen to the audio by clicking the play button above.
Page Counter
22 visitors this month.