Father Peter Nawt Lawt, a Diocesan Priest from Myanmar, left our Marist Fathers General House Community 2 weeks ago to return to his home Diocese in Myitkyina Myanmar. Amidst the political turmoil caused by the military coup he felt he needed to be with his People in this time of their need. He had been staying with us, completing his Licentiate in Canon Law, due to a connection with Fr John Larsen, who had spent some years in that part of Myanmar where father Peter comes from.

Father Peter Nawt Lawt, a Diocesan Priest from Myanmar was born into an Indigenous traditional Family in 1977, at Kamaing, in the township of Hpakan. His father had two wives, all the children being born to the second wife, a relative of the first wife who was unable to bear children. This was an amicable arrangement in traditional custom, due to the necessity to bear children. Peter was the second born of six children: four boys and two girls.

Peter and his elder brother became Catholics through their education at a Catholic School, and Peter felt the desire to be a Priest when the Parish Priest came to their village for Christmas when Peter was 12 years old. The Christmas celebrations, and the style, manner, and impact of the Priest made him want to live that way of life. The Parish Priest accepted Peter, along with some other young students, to stay at the Presbytery, close to the School, and supported and encouraged Peter in his studies………

For more information click on the source link…



For more information click here......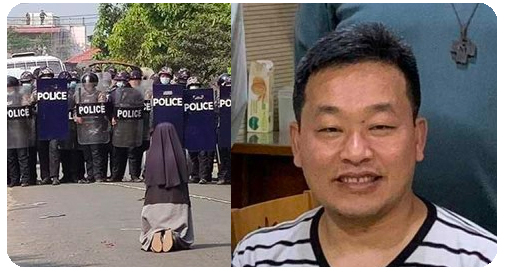 Activity
Share the story of Father Peter Nawt Lawt with your family or community.

Pray for Father Peter for the next 7 days...
Page Counter
15 visitors this month.