Rosemary's Way celebrates the remarkable Rosemary Kariuki and the group of vulnerable migrant women of suburban Sydney whose lives she helps transform from isolation to connection. Rosemary is our vibrant host over the course of a year, as we witness her reaching out to isolated migrant women from cultures as diverse as Iraq, the Congo and Peru. Rosemary is our ebullient facilitator; but the key characters are the migrant women who are drawn into her wake, and the Anglo women who agree to host them in their communities. We are moved and inspired by the stories of the women as Rosemary coaxes them to participate in new adventures and share insights into other cultures formerly outside of their experience. We join in the women's wonder at the beauty of the Australian bush, where they gather under the trees to be Welcomed to Country by an Indigenous elder. And we witness their gradual transformation, as they find their voices and confidence in this new country that is now their home.



For more information click here......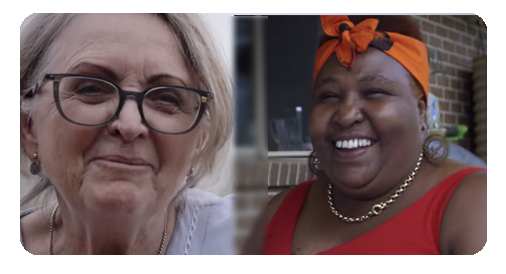 Activity
Watch the film - Rosemarys Way.
Page Counter
14 visitors this month.