This is a moving seen of redemption. Mary Magdalene returns to Jesus and seeks forgiveness. Jesus treats Mary with a tremendous amount of human dignity. Jesus sees the dignity of who Mary is.



For more information click here......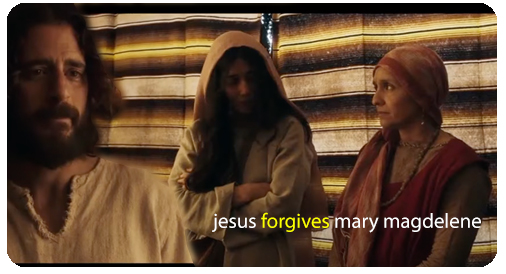 Activity
Watch the scene by clicking play.

What does this teach us about forgiveness?

Why do we need forgiveness?
Page Counter
47 visitors this month.