Jack is a 40-year-old mega rich entrepreneur who has everything. Women, cars, money. Or at least he thinks he has everything. After risking his life to save a man held up in a store robbery, an angel, Cash, appears to him and offers him a glimpse of an alternate life. What would happen if Jack chose not to become a mega rich entrepreneur, but instead chose to get married and have children? To live a much simpler lifestyle. Not in a million-dollar apartment in the city, but in a family house in the country.

Initially Jack hates his new life. He resists the far simpler lifestyle. He runs back to the city hoping that his rich lifestyle might return. But, it does not return and jack has to persevere despite his ambitions to run away. As the movie progresses, he begins to form relationships with his family. Especially his daughter Annie and wife Kate, he begins to see the goodness his newfound life.

This film is set at Christmas time and is a modern take on the film Scrooge. It moves to the heart of what really matters money or family and shows the power that each person has with choice. This is a PG+ film so even though it has some wonderful themes, you might want to reconsider allowing a 10-year-old to watch this. However, he is fine for a 14 year old.

Trailer


The Family Man's Teaching on Love




For more information click here......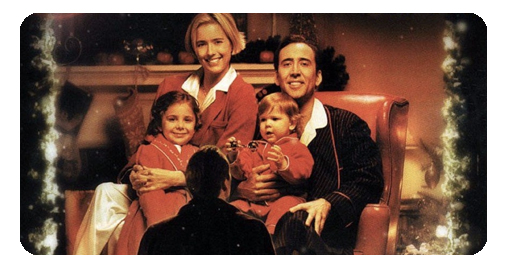 Activity
Watch the film "Family Man".

Watch the video on "Teaching on Love".

Discuss with someone else
Reflect how your life reflects Jack's experience.
What choices do we make to live a simpler life style or a more complex one?
Does love really matter?
Page Counter
15 visitors this month.