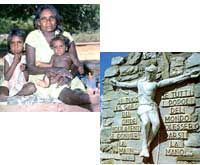 General Characteristics
of Marist Groups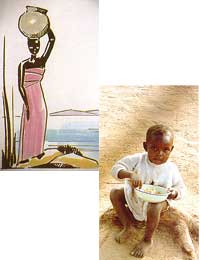 This leaflet is simply an outline guide for individuals and groups who are Marist according to the spirituality lived in the Society of Mary (Marist Fathers, Sisters Brothers, and Missionary Sisters). The name Marist is a family name belonging to a great variety of groups: the four religious congregations: Marist Brothers of the Schools, Marist Sisters, Missionary Sisters of the Society of Mary, Society of Mary and many lay groups.

The Society of Mary is only part of something much greater. The first Marists called it 'the work of Mary'. This expression has a rich meaning: that Mary wants all people to experience the mercy of God. She calls others to share her concern: 'I will give you my name and you will do my work'. The work of those who live her spirit is to bring the gospel of love and mercy to the world. So when, as individuals or groups, we call ourselves 'Marist' we express a desire to live in a certain way and participate in this work of Mary.

In this leaflet we describe some principles and attitudes which are important if we are to bear the name Marist in the service of Jesus Christ. Those who are Marists in the tradition of the Society of Mary assent to these principles, wish to follow Christ in this way, and draw on them as a basis for their lives.

Home
Spirituality
Basic Guide
Published by Marist Fathers,
Via Alessandro Poerio, 63
00152 Roma, Italia