In this captivating interview, Irish poet and philosopher John O'Donoghue emphasizes the human calling to embrace beauty. With a deep fascination for the inner human landscape and the interconnectedness of the visible and invisible worlds, O'Donoghue's words continue to resonate even after his untimely passing in 2008. His works, such as 'Anam Cara' and 'Bless the Space Between Us,' have touched hearts worldwide, bringing ancient mystical wisdom to contemporary longings and uncertainties. Growing up in the limestone landscape of County Clare, Western Ireland, O'Donoghue found himself immersed in a world where the divine manifested everywhere and in everything.

Central to O'Donoghue's perspective is the idea that landscape shapes us, not just in terms of the natural world, but also in how we construct our lives and engage with the world. He believes that everyone is an artist, actively involved in shaping and building the world around them. O'Donoghue's profound appreciation for time leads him to challenge the modern perception of it as a bully and instead encourages people to find their rhythm and enter a different kind of time, a timeless presence. By altering our relationship with time, we can experience transformation and a newfound understanding of ourselves and the world.

Overall, John O'Donoghue's unique insights on beauty, landscape, time, and the human condition serve as an invitation to explore the mysteries of existence, to find meaning in the everyday, and to embrace the richness of life's possibilities. His legacy endures as an inspiring reminder to slow down, connect with the natural world, and awaken the artist within each of us.



For more information click here......


Conversation


Church Documents - How can the recognition of beauty in others prompt us to treat every person with respect, compassion, and dignity, recognizing the imago Dei within them?
(By A. D. - Marist Laity - from AUSTRALIA - 2023-7-21)

Church Documents - In what ways can the pursuit of beauty in our lives inspire us to cultivate virtues such as humility, gratitude, and reverence, allowing us to mirror the imago Dei more fully?
(By A. D. - Marist Laity - from AUSTRALIA - 2023-7-21)


Add to Conversation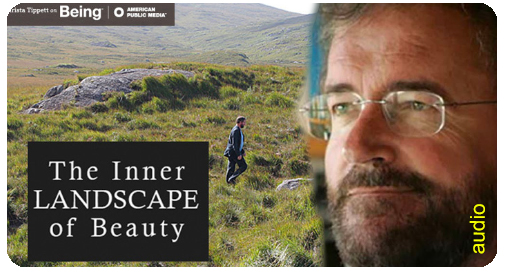 <! ----------->

Rating for December


| | | | | |
| --- | --- | --- | --- | --- |
| | 0 | | | 0 |
Please click to rate 'thumbs up' or 'thumbs down'...
Activity
Watch the video by clicking play.

Click the RED thumbs up above.

Share this page by clicking the SOCIAL media icon below.
(Print Page)
Page Counter
7 visitors this month.